PHARFAITE SGS -NEO- binder swimsuit |PF659| formerly style |PF624|
Original "BINDER" design by Pharfaite with straps (binders) at shoulders and hips – ultra glossy SGS wetlook finish – Japan import
unicolor
SGS/Fit (Super Glare Skin) wetlook-surface, update with enhanced stretch level
Pharfaite-Original-"Binder"-Design, straps at shoulders and leg cut-out.
new NEO cut, for an enhanced fitting at waist and bust
high neck in waterpolo cut
narrow back cut at shoulders (ringer style), covered back, with zipper
high leg cut
covered cheeks
Pharfaite : "(…) In particular, the swimsuit with binders at the bust and waist, which was launched in the same year (2020), has been recognized as an innovative design that can enhance the beauty of a woman's body line, while being an unprecedented design. It has been exported to about 30 countries and regions."
Following picture gives an overview of all "binder" swimsuits that Pharfaite has created over the last 2 years.
Only the suit in wine red color is showing style PF608!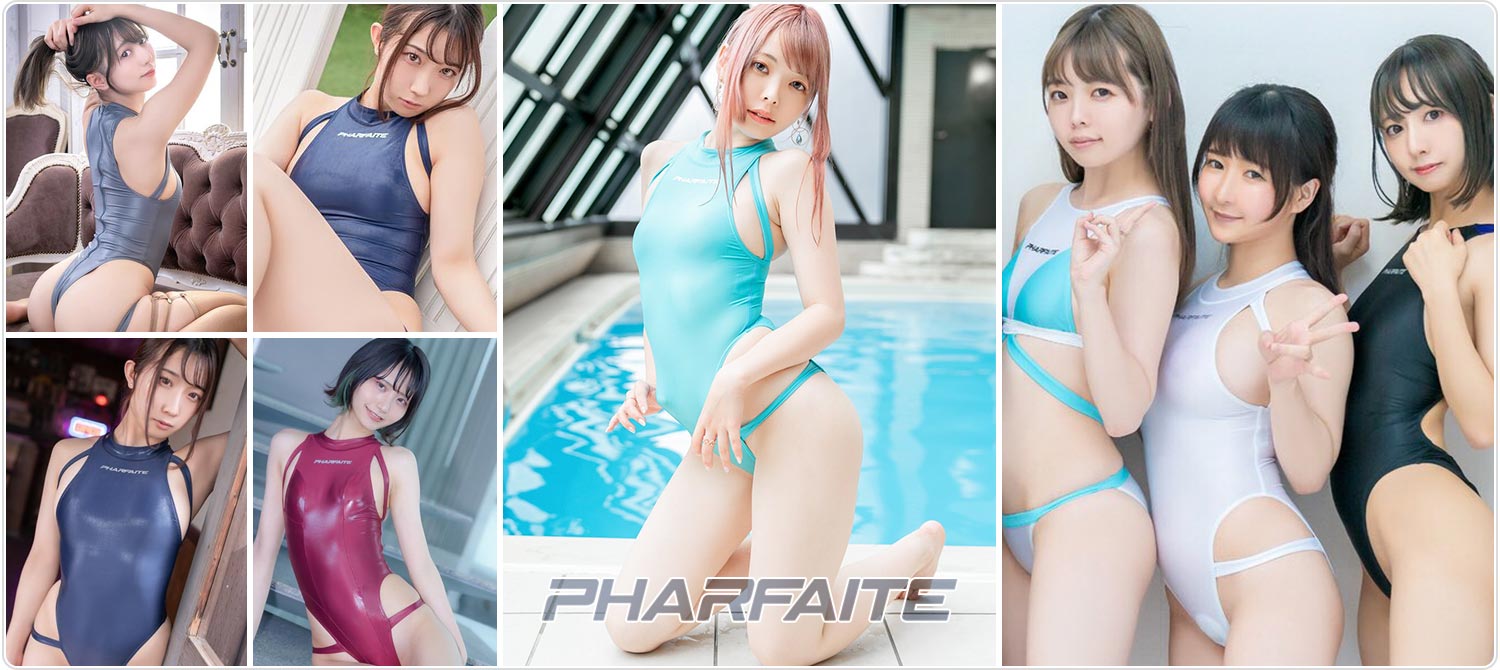 If you wann learn more about Pharfaite, there are already some blog entrys available at :

Blog.Cultulu.com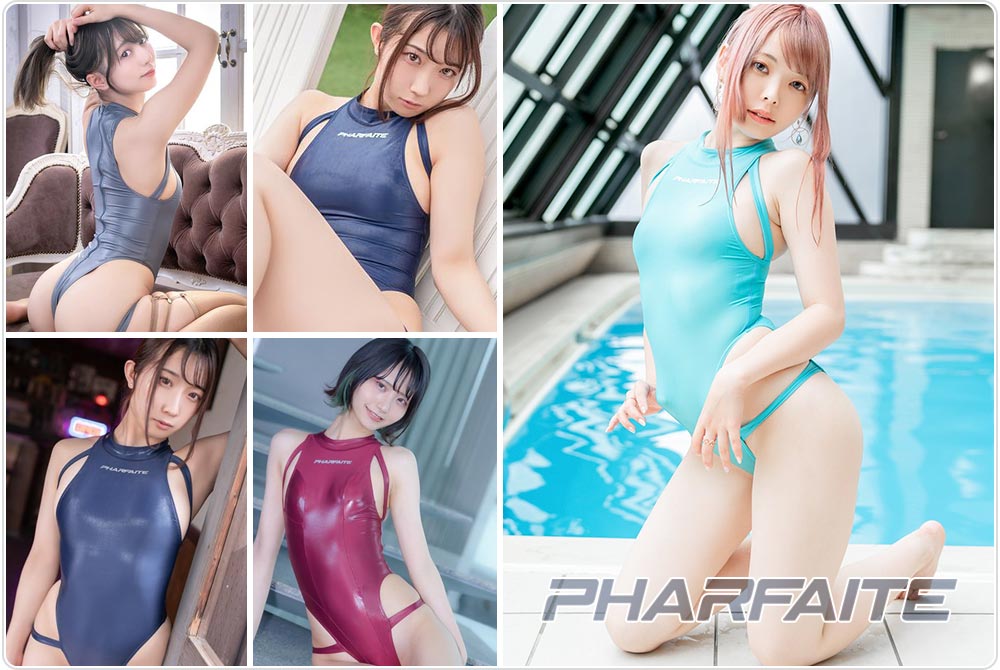 Pharfaite : "The NEO design has unique seam lines, developed specifically for the chest and waist.
Although it is a swimsuit design, the new cut ensures that the female curves can be shown off even better. Firstly, the suit now fits better at the waist, making it look slimmer, and the indicated cups ensure that the chest is no longer pressed flat by the fabric.
It is a high neck design with small collar. The back is cut narrow, so that the suit also makes a slim figure at the back."
This suit is unlined in bust and crotch area
PHARFAITE logo, mid overbust
Original import from Japan.
Available in following colors : black, blue, navy, ocean blue, pink, wine red, white
Available in following sizes : (S), M, L, XL, XXL
The SGS (Super Glare Skin) material has a very nice shine and also a very considerable stretch level.
That´s what Pharfaite says about:
"It is an unique fabric that is developed by us in collaboration with a textile manufacturer. It has been further improved over time and ultimately led to a material that has a beautiful shine while it also offers a great stretch and wearing comfort! "
Composition : 82% polyester, 18% elastan (spandex);

The manufacturer recommends : Handwash only (turn left), do not tumble dry and do not iron.
New items should be handwashed separately to prevent color bleaching.
This swimsuit is an import from Japan and can therefore only be offered in Japanese sizes. Please note that Japanese sizes are much smaller than European or American sizes. Therefore, carefully take measure before buying and compare your data with those of the size chart.
Pharfaite uses nearly the same size charts as Asics, Arena and Mizuno. Pharfaite uses instead of O and XO : XL and XXL.
Bust :
Take measurement horizontally at the fullest part of your bust line.
Waist :
Measure horizontally around the narrowest part of your waistline.
Hips / cheeks
Measure horizontally around the fullest part of your cheeks / buttocks.
Accessoires like stockings, socks or shoes that might be shown on product photos are not part of the ordered item.