REALISE thong back swimsuit |T-111|
Update of the popular and former X-back style swimsuit |T-011| : now available made of the current EASY STRETCH fabric and in new colors.
Racer-back swimsuit | hydrasuit | onepiece | leotard ; in unicolor design, Realise X-back-cut (circular hole), with low round neck cut, high leg and thong back (Realise T-Cut).

This swimsuit is unlined – no lining in bust or crotch area. No hooks for internal swimwear bras attachment.
Logo printed in silver glitter (middle, bust)
Design and manufacture : made in JAPAN.
Available in following colors : navy, black, olive, light blue (baby blue) and light grey (powder grey)
Available in following sizes : 1L, 2L, 3L, 4L
EASY STRETCH is a very soft and stretchy fabric. It has a slightly shine and good elasticity charactaristics. Because of its medium thickness it is totally opaque in all colors, even when it gets wet.
This material is comparable with Lycra within composition and characteristics. It has a light shine, especially within the darker colors.
Fabric composition : 82% polyester, 18% polyurethane.
Realise has no inner linings in bust and crotch area in general. If this is a bit to unveiling for you, you can purchase special undergarments for use underneath your swimwear. Following this link to our underwear collection.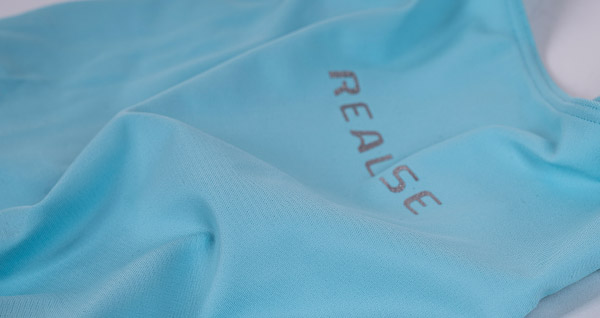 Close up of the EASY STRETCH material in babyblue (light blue).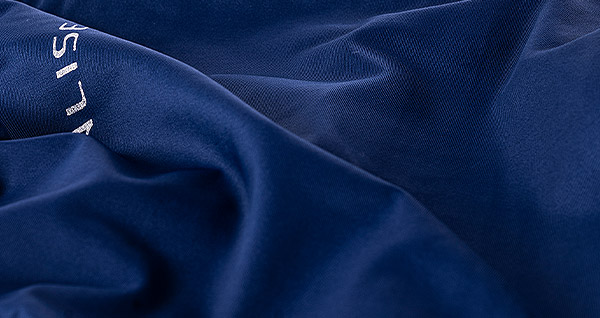 Close up of the EASY STRETCH material in navy.

Der Hersteller empfiehlt: Handwäsche auf Links, Kein Trockner, nicht bügeln und im Schatten trocknen lassen.
Neue Anzüge sollten separat gewaschen werden, um ein Abfärben auf andere Kleidungsstücke vorzubeugen.
This swimsuit is produced in Japanese sizes only. We have translated this sizes to European sizes and created an detailed size chart. Please notice that our garment sizes are just meant for an approximately information. Please take your exact measurements before you order and compare with this size chart.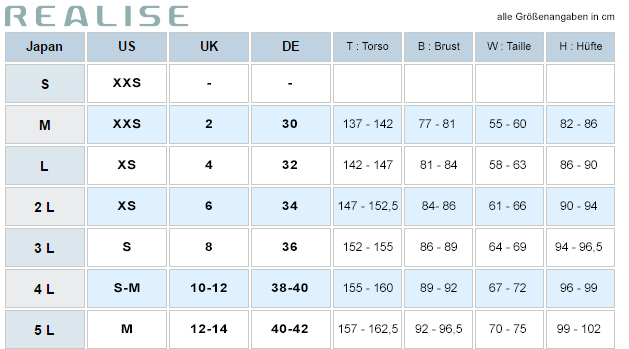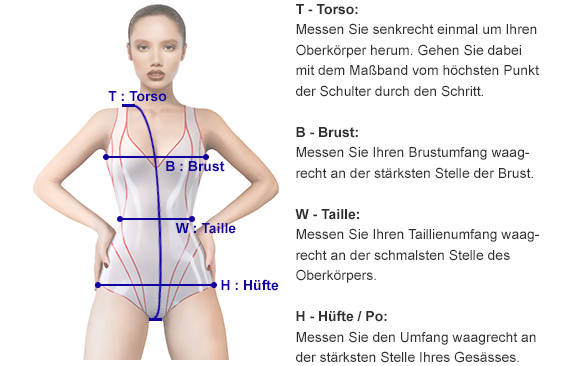 Accessoires like stockings, socks or shoes that might be shown on product photos are not part of the ordered item.