Realise |N-0331BC| triangle sukumizu swimsuit
Bicolored sukumizu swimsuit with piping in contrast color, Realise´s TRIANGLE back cut, with low raise round neck, normal leg cut and covered cheeks (Realise N-Cut).Update of the former style N-033. Now again available, made of a new awesome fabric and in new colors.Available colors:
P-1 : body: navy (dark blue) / piping: white
P-2 : body: baby-blue (light blue) / piping: yellow
P-3 : body: yellow / piping: black
P-4 : body: charcoal (dark grey) / piping: mint
Stretch polyester jersey triangle back one piece swimsuit.
Unlined, no inner linings at bust or crotch area. No cup hooks.
Logo printed at front (mid bust).
Designed and manufactured in JAPAN.
Available sizes: 1L, 2L, 3L, 4L, 5L
Stretch polyester jersey is a very smooth fabric of medium thickness, that is slightly glossy and has a good stretch level. Due to its medium thickness it is totally opaque in all colors. This fabric is comparable to Lycra with a nice slighty shine.
Fabric composition: 82% polyester, 18% polyurethane.
Realise swimsuits does not have any additional inner linings in the crotch or bust area. We have special swim underwear in our product range you can buy to complete your swim outfit if desired.

The stretch level is 3 out of 5 stars: medium elastic
If you are slightly above the measurements given below, you can order the appropriate size if you like it tight. If you want more comfort, you should order one size larger.
Wearing example from Realise model Umi (UmiECup @ Twitter):
Height : 168cm
Bust : 86cm
Waist : 60cm
Hips : 88cm
Wearing impression from Umi : "It is a highly elastic fabric. I always wear size L, and I also wore size L at this shooting. I was able to wear this style without any trouble."

The manufacturer recommends : Handwash only after turning it over, do not tumble dry, do not iron and dry in shade.
New items should be handwashed separately to prevent color bleeding.
This swimsuit is produced in Japanese sizes only. We have translated this sizes to European sizes and created an detailed size chart. Please take your exact measurements before you order and compare with this size chart.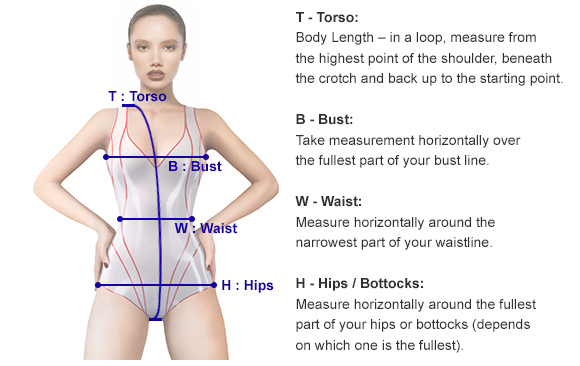 Accessoires like stockings, socks or shoes that might be shown on product photos are not part of the ordered item.