REALISE longsleeved lace-swimsuit |N-LC-1006|
Material mix frontzipper swimsuit made of stretch lace with transparent 4/4 mesh sleeves
Longsleeved swimsuit | onepiece | leotard | hydrasuit with frontzipper; in a romantic design, stretch-lace body, 4/4 sleeves made of transparent mesh, 2-way front line for a fantastic décolleté, Realise waterpolo cut, highneck with small collar, normal leg and covered cheeks (Realise N-cut).
The transparent stretch-lace has an inner lining made of skin-colored nylon (polyamide).
Please consider that the used stretch lace has a fixed "endless motive". The motives are placed a little different on the body, due to the cut and size. Which means that every suit is unique.
This swimsuits are (except for the sleeves) opaque due to inner linings made of skin-colored polyamide (nylon).
Designed and manufactured in JAPAN
Available in following colors :
black: body and sleeves black
white :body and sleeves white
Available in following sizes : 1L, 2L, 3L, 4L
BODY : STRETCH LACE
Material compositon :
Lace : 85% polyamide (nylon), 15% polyurethane.
Inlay : 100% polyamide (nylon)
SLEEVES : MESH
Material composition : 80% polyamide (nylon), 20% polyurethane.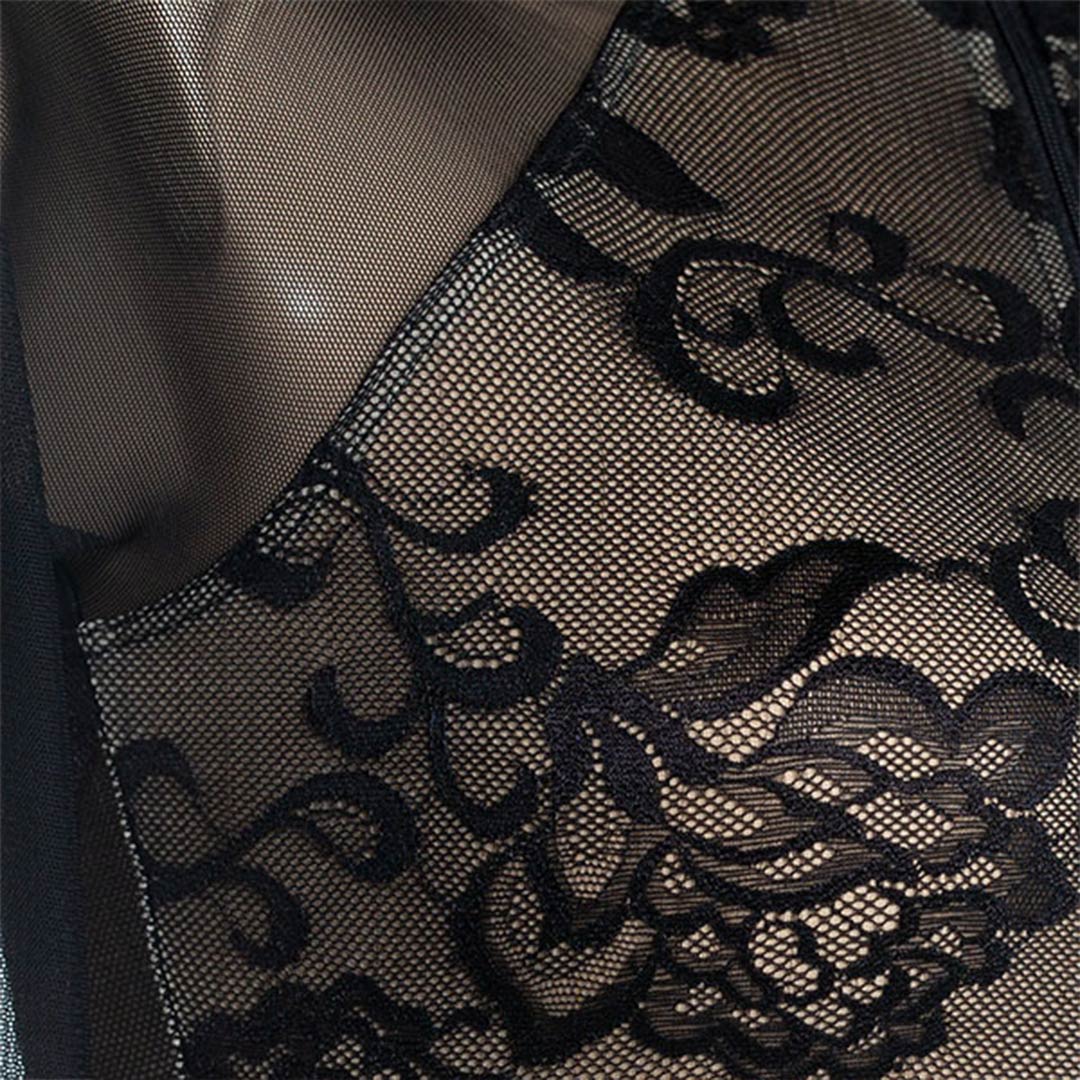 Close up of the lace motive in black.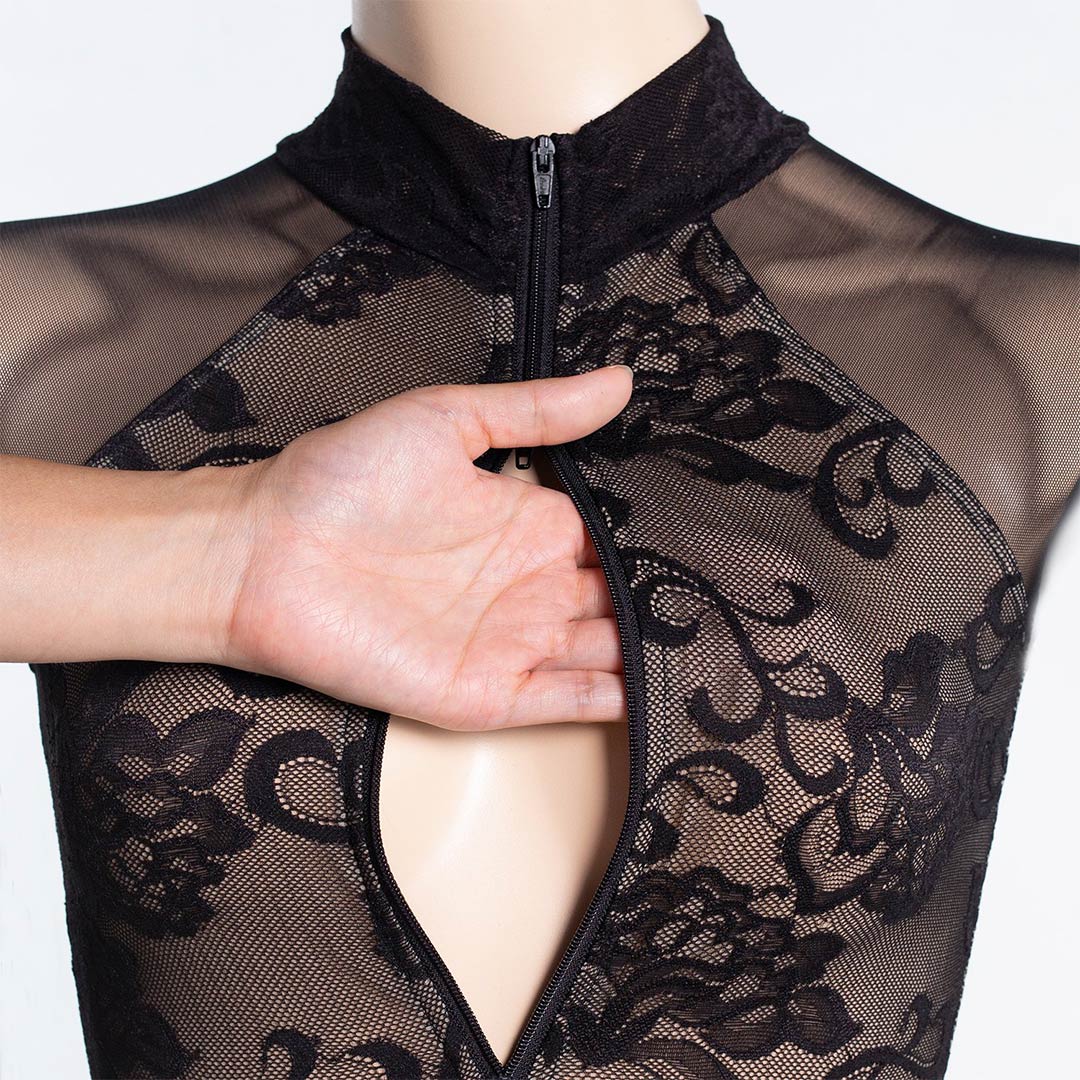 The body is made opaque by the skincolored inlay.

Der Stretch-Level liegt bei 4 von 5 Sternen : sehr elastisch / stretchy
Sollten Sie bei den etwas weiter unten angegeben Maßen leicht über den Werten liegen, können Sie diese Größe bestellen, wenn Sie es schön eng mögen. Sollten Sie mehr Tragekomfort wünschen, sollten Sie eine Größe größer bestellen.

Der Hersteller empfiehlt: Handwäsche auf Links, Kein Trockner und nicht bügeln.
Neue Anzüge sollten separat gewaschen werden, um ein Abfärben auf andere Kleidungsstücke vorzubeugen.
This swimsuit is produced in Japanese sizes only. We have translated this sizes to European sizes and created an detailed size chart. Please notice that our garment sizes are just meant for an approximately information. Please take your exact measurements before you order and compare with this size chart.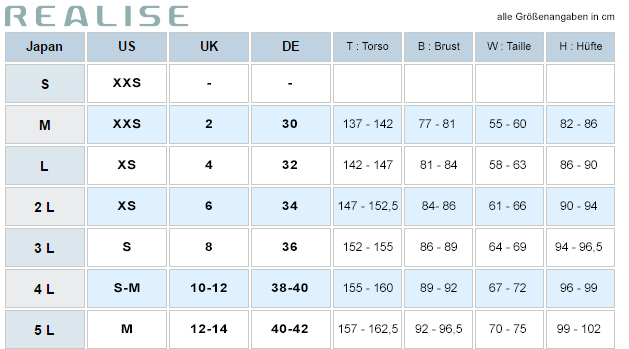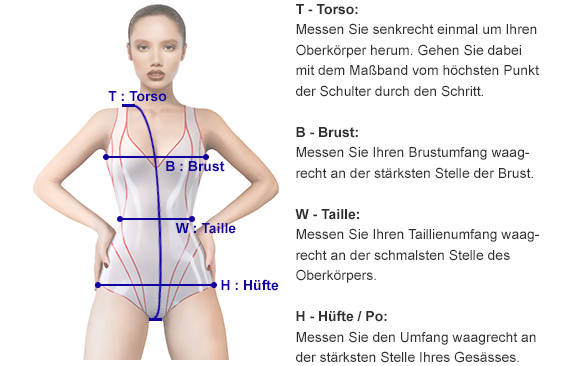 Accessoires like stockings, socks or shoes that might be shown on product photos are not part of the ordered item.