POOLSIDER secondskin Henley Neck bodysuit |PS-BS-001|
Transparent bodysuit | onepiece | leotard with long sleeves. Front neckline in typical "Henley shirt" style with short button tape, high leg & covered cheeks (N-Cut), closed back.
Shown underwear or bikini, which the model wears on the product photos, are not included.
This bodysuit is unlined – no lining in bust or crotch area. No hooks for internal swimwear bras attachment. No hooks for internal swimwear bras attachment.
Design and manufacture : made in JAPAN.
Available in following colors : black and white
Available in following sizes : 1L, 2L, 3L
Second Skin a very thin and soft net-material, that is very stretchy and transparent. This fabric is also used in figure skating costumes. It is similar to the classic polyamide mesh, but is thicker and not as super stretchy – but this means the leotard retains its fit and sits like a second skin.

Stretch-Level : 4, very stretchy
Fabric composition : 65% polyamide (nylon), 35% polyurethane.

The manufacturer recommends : Handwash only (turn left), do not tumble dry and do not iron.
New items should be handwashed separately to prevent color bleaching.
This bodysuit is slightly bigger than typical Realise sizes – approx one size up. Due its very good elasticity is space above as below.
This swimsuit is produced in Japanese sizes only. We have translated this sizes to European sizes and created an detailed size chart. Please notice that our garment sizes are just meant for an approximately information. Please take your exact measurements before you order and compare with this size chart.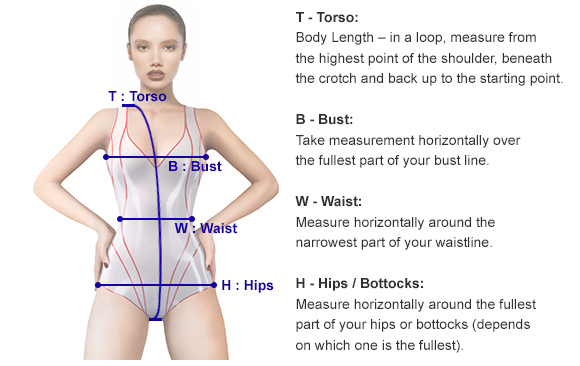 Accessoires like stockings, socks or shoes that might be shown on product photos are not part of the ordered item.