REALISE metallic frontzipper swimsuit |N-996-HL| "HAIRLINE rubberized"
2020s "Shiny Rubber" Realise series : extraordinary METALLIC finish with a fine hairline structured surface.
This swimsuit is produced in Japanese sizes only. We have translated this sizes to European sizes and created an detailed size chart. Please notice that our garment sizes are just meant for an approximately information. Please take your exact measurements before you order and compare with this size chart.
Bust :
Take measurement horizontally at the fullest part of your bust line.
Waist :
Measure horizontally around the narrowest part of your waistline.
Hips / cheeks
Measure horizontally around the fullest part of your cheeks / buttocks.
Torso :
Measure vertically once around your upper body. To do this, go with the measure tape from the highest point of the shoulder through the crotch.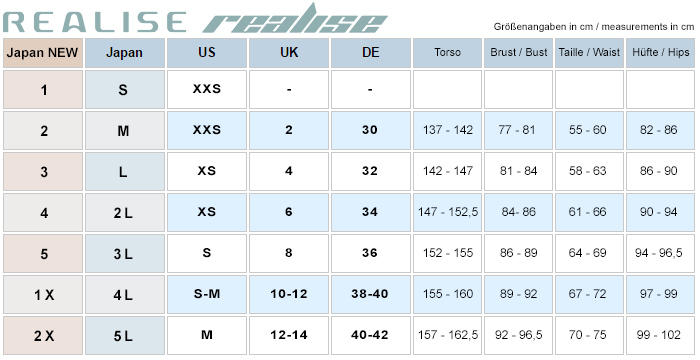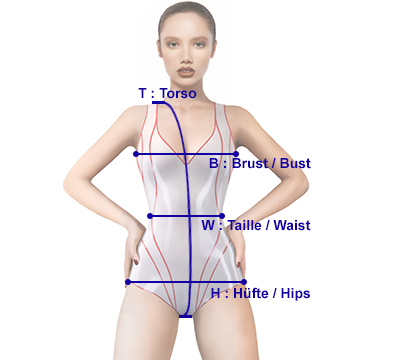 Accessoires like stockings, socks or shoes that might be shown on product photos are not part of the ordered item.